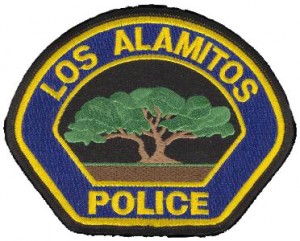 3201 Katella Ave
Los Alamitos, CA 90720
The City of Los Alamitos is located in Orange County, on the border with Los Angeles County next to the City of Long Beach. Centrally located, the attractions of the Los Angeles-Orange County metropolitan area are within easy reach. The City has a residential population of approximately 12,000 people, but the daytime population is far greater due to the commercial, medical, and school activity centered in our City.
The City is home to the Joint Forces Training Base, the Los Alamitos Medical Center, and the Los Alamitos Unified School District which serves our City, the City of Seal Beach, the communities of Rossmoor and Sunset Beach, and parts of the Cities of Cypress and Long Beach.
The Los Alamitos Police Department enjoys unparalleled support from the City's residents, visitors, and business community. Our Police Officers are not just numbers but valued team members of the department, and community, whose initiative and contributions are appreciated and rewarded.
The Los Alamitos Police Department routinely has the fastest response times in Orange County for both emergency and non-emergency calls for service. More importantly, our officers achieve high standards in the practice of Community Oriented Policing, working in partnership with all the assets of the community to address problems and help maintain the exceptional quality of life that is currently enjoyed in the City of Los Alamitos.
The Los Alamitos Police Department is a full service agency consisting of 25 sworn officers. Many opportunities exist for our officers. Patrol consists of our uniformed officers protecting the community and answering calls for service, a motor officer performing traffic enforcement and collision investigation, and a School Resource Officer supporting the needs of our High Schools and the School District. Detectives conduct follow-up and specialized investigations begun in Patrol. Collateral assignments exist in the West County S.W.A.T. team, both tactical and crisis negotiations positions; the tri-city S.T.A.R. team investigating significant and fatal collisions in the Cities of Los Alamitos, Cypress, and Seal Beach; the S.A.F.E. program, supporting elementary school student development; Bike Patrol Team; C.O.P. Team; and the Police Explorers program.