The West Cities Police Communications Center, also referred to as "West-Comm", is located at 911 Seal Beach Boulevard in the City of Seal Beach, California. West-Comm has provided 9-1-1 police dispatching service since 1997 for three major cities in Southern California's West Orange County area. West-Comm is a Joint Powers Authority owned by the Cities of Cypress, Los Alamitos and Seal Beach. West-Comm also provides contract communications service to the Orange County Parks (formerly Harbors, Beaches and Parks) Park Rangers.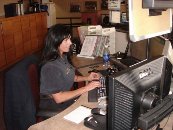 West-Comm serves a combined population for its member Cities of over 85,000 (source data 2014 U.S. Census Bureau: Cypress – 49,240; Los Alamitos – 11,716; Seal Beach – 24,662), covering an area of approximately 23 square miles (Cypress – 6.6; Los Alamitos – 4.1; Seal Beach – 13). West-Comm serves approximately 55 Orange County Parks (OCP) Rangers, who operate the regional recreational facilities and manage the historical and natural resources in Orange County. West-Comm provides radio communications to the OCP Rangers as they patrol the 37,000 acres of parkland and open space that include regional and wilderness parks, nature preserves and recreational trails, historic sites, harbors and beaches.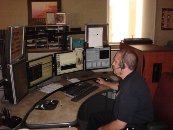 West-Comm dispatchers process approximately 90,000 police incidents annually. Dialing 9-1-1 in any of the cities served by West-Comm will connect the caller to a professionally trained public safety dispatcher who will determine the nature of the emergency and manage dispatch of the appropriate emergency service response. West-Comm dispatchers answer approximately 32,000 9-1-1 calls annually. Calls that require the assistance of paramedics or fire personnel are transferred to the Orange County Fire Authority.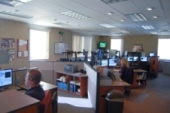 When a call for service is received by West-Comm, a dispatcher will enter the pertinent details into the computer aided dispatch (CAD) system and the information is then immediately available to a radio dispatcher. West-Comm service standards are to dispatch Priority 1 emergency calls within 30 seconds. Emergency personnel en route to the call location remain in constant radio contact with West-Comm as additional details are received.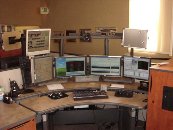 West-Comm is currently budgeted for 19 full time positions – twelve Dispatchers, four Lead Dispatchers, one Dispatch Manager, one Police Communications Director, and one Office Assistant. Staffing is supplemented with part-time dispatchers. West-Comm operational staffing ranges from two to four dispatchers and one supervisor per shift. Regular shifts are twelve hours long and begin at either 6:00a.m. or 6:00p.m.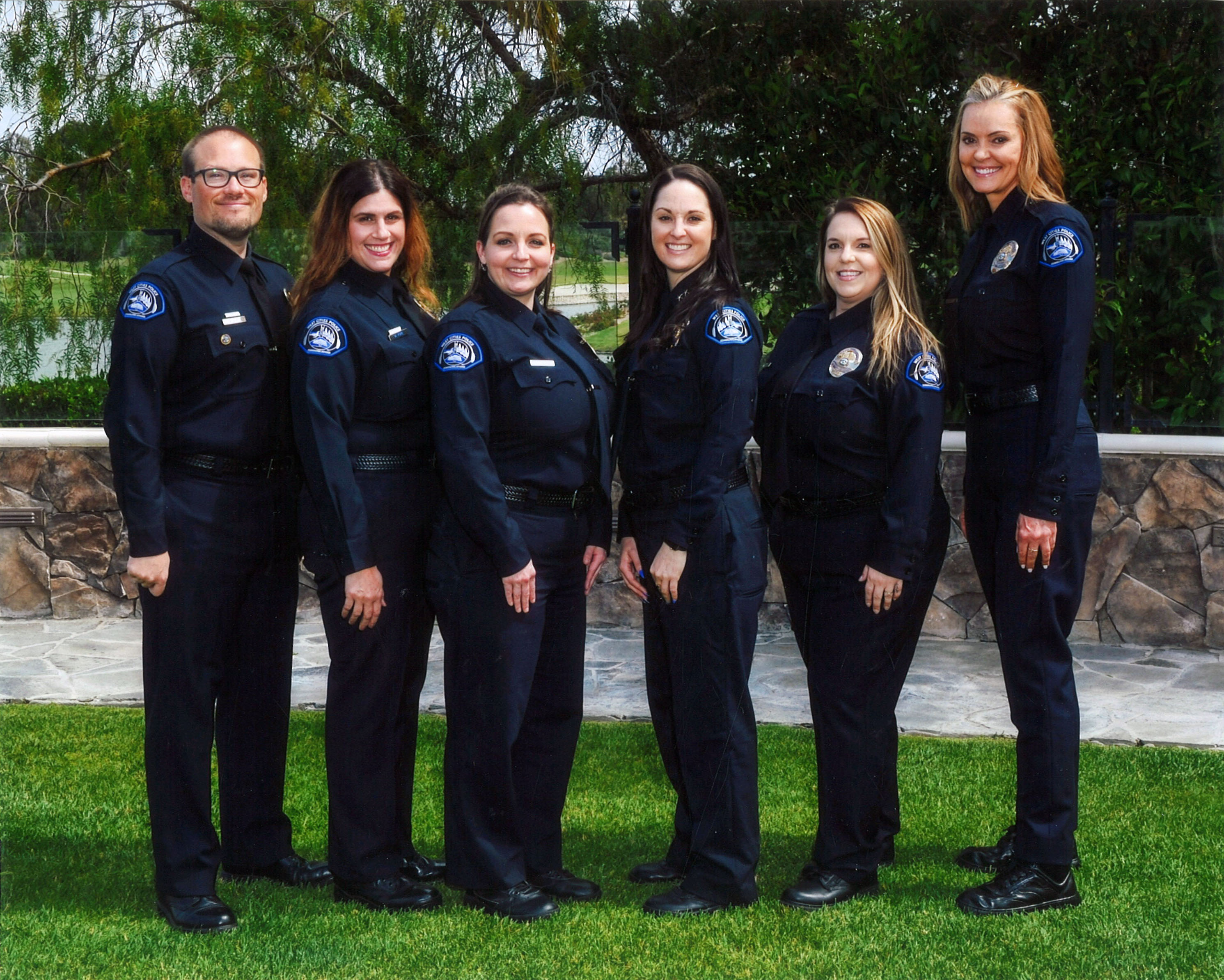 Day-to-day operations are managed by the Police Communications Director who is also the custodian of property and records of the Authority and who, as appointing power, serves as the Personnel Officer. To the extent authorized by the Administrative Oversight Staff, the Police Communications Director is authorized to act on behalf of the Administrative Oversight Staff and Technical Operations Committee in all matters of personnel administration, given the positions and funding authorized by the Board of Directors in the Authority's annual budget. This includes, but is not limited to, hiring, supervisory direction, performance evaluations, disciplinary actions, and terminations.
A major component in the success of West-Comm has been the on-going consistency in dispatching guidelines for its member agencies. The West-Comm User's Group Committee, consisting of dispatchers, police officers, and park rangers from the member Cities and contract agencies meet to provide feedback and recommendations to facilitate an optimum level of service and safety for citizens, police officers, and park rangers. The West-Comm User's Group has continually worked out procedural differences and adapted to changes presented by a consolidated dispatch center. This partnership has served as a key component to ensure all parties remain flexible and adaptive to change in order to achieve a smooth and successful operation.